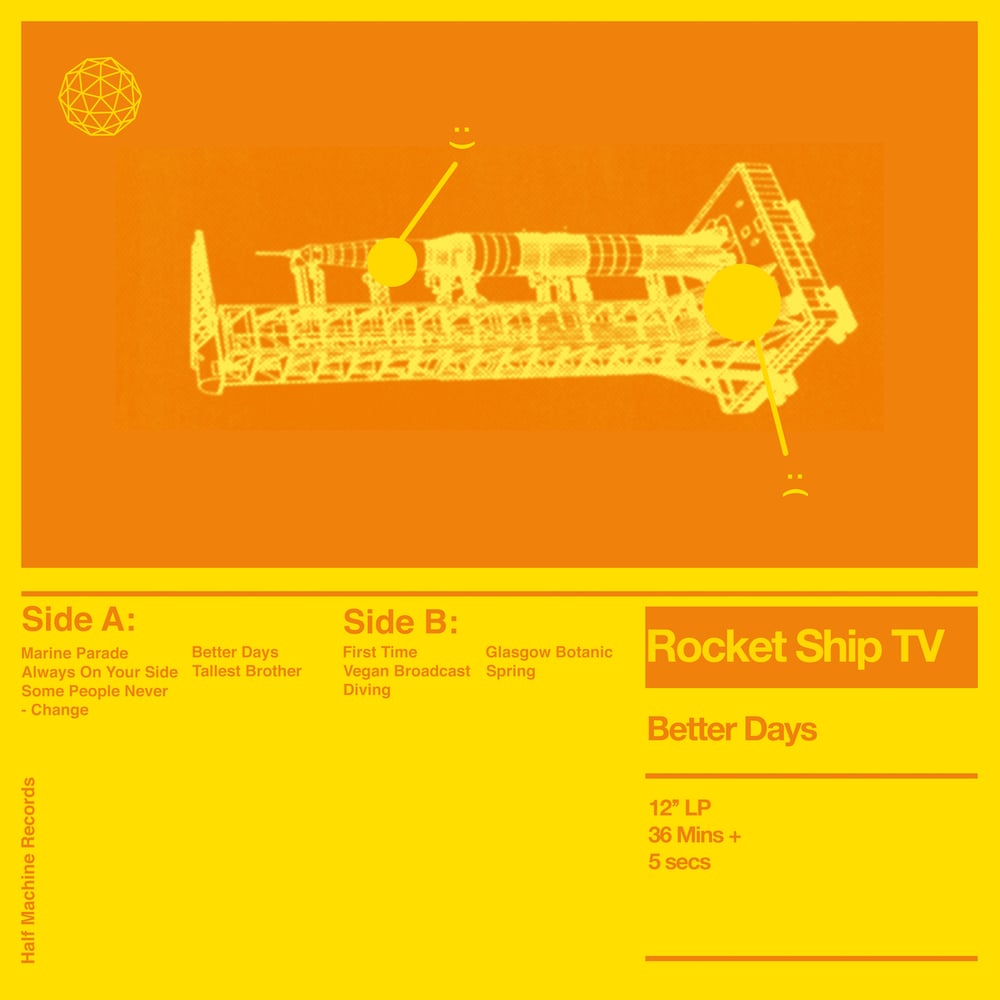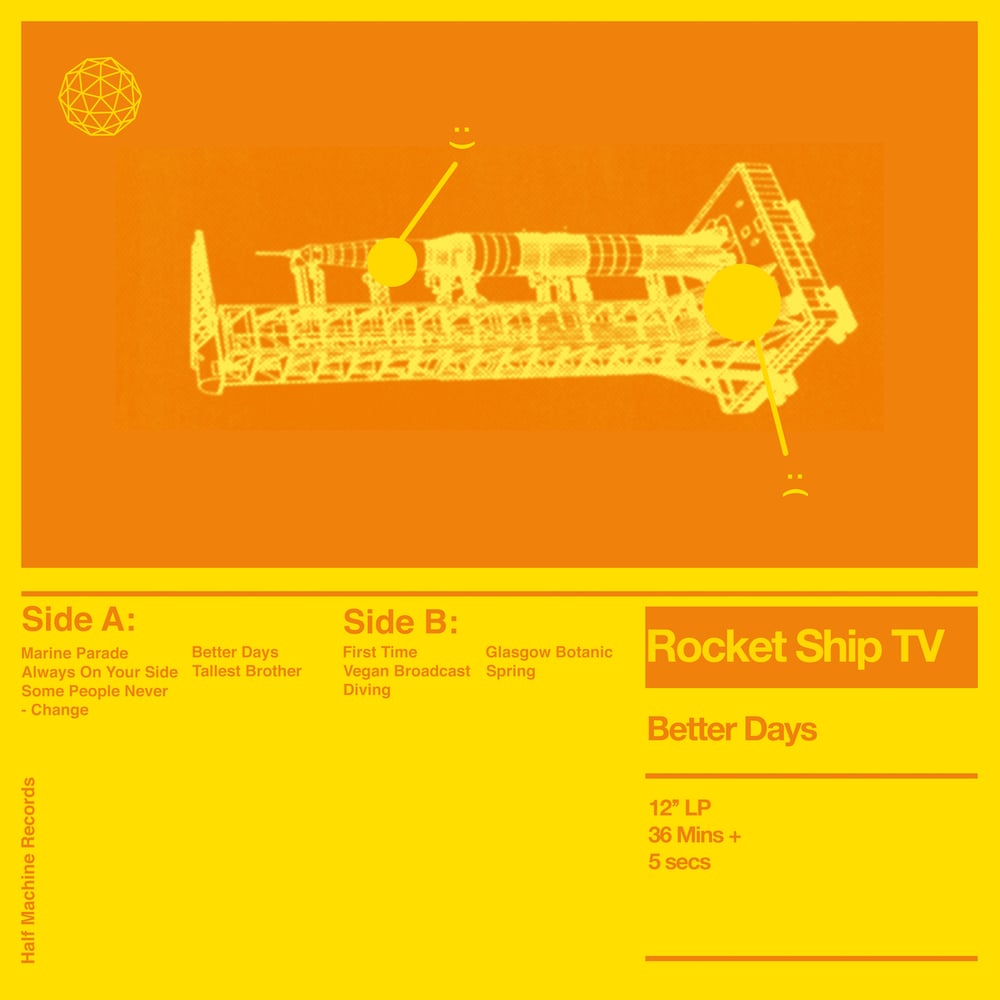 Rocket Ship TV - Better Days
by Rocket Ship TV
£13.99 / On Sale
Rocket Ship TV is a musical project by two 22 year olds, Samuel Jones and Charlie Carmichael from the fishing town of Leigh-on-Sea. Both members of Velvet Morning - this project was born out of exploring alternative sounds to the ones that they were so used to with their other band.
With this new orientation for the 2 of them they set out to achieve huge guitar work, matched with tender melodies and much more concise lyrical content to previous band VM's more conceptual route. They took influence from the likes of Guided By Voices, Galaxy 500, Beat Happening, Parquet Courts, The Strokes, Yuck, Ought among many other predominantly guitar thinking artists of the last 50 years.
Rocket Ship TV was always meant to be focused heavily on the creation of their debut album 'Better Days'. Perfecting a package rather than getting to grips with making the live arrangement a major part of the direction. This idealism is partially the inspiration behind the name 'Rocket Ship TV'. It captures sounds made by 2 human being and avid record collectors at a certain time and then becomes a capsule of documentation in its own right.
The album was recorded in Singer Samuels garden with engineer James C then to be mixed by Samuel also later on in the year.
LP - available on orange vinyl with download